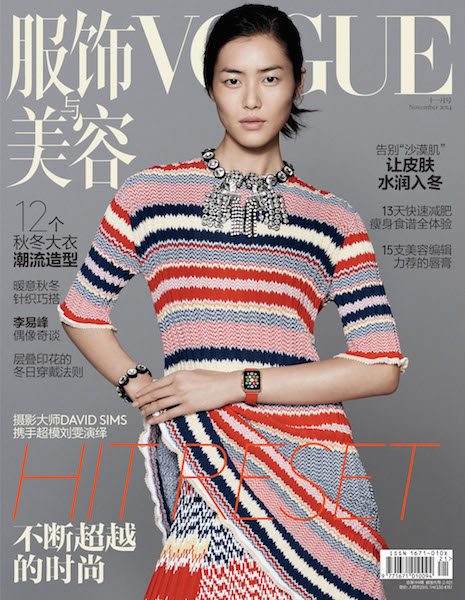 When Apple introduced the original Watch to the world, on September 9th, 2014 (it wasn't available until April 24th, 2015), along with the iPhone 6, iPhone 6 Plus and Apple Pay, they made it clear that the device wasn't only another electronic gizmo that the customer would have to charge every night, but also a lifestyle product, with health & fitness features and a fashion-oriented marketing.
The Watch was originally curated into 3 collections: the somewhat affordable Apple Watch Sport, the classic-looking Apple Watch and the unapologetically expensive Apple Watch Edition. Each collection was made of a different material (Series 7000 Aluminum, 316L Stainless Steel & 18-Karat Gold) and intended for different budgets. Of course, all the Watches shared (and still share) the same band swapping mechanism, so any band can fit on any Watch (as long as it's for the right case size, 38/42MM or 40/44MM for the current Series 4).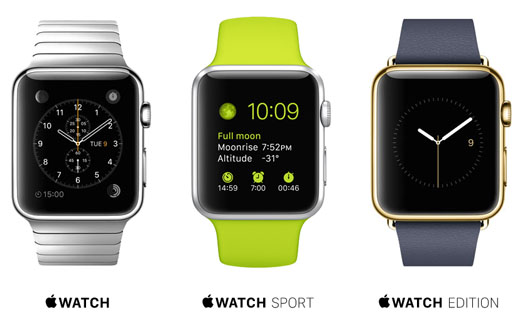 Like there was 3 materials for the case, they also designed bands in 3 materials: plastic (sorry, fluoroelastomer), leather and metal (nylon bands were released in 2016). At first, I was interested in the Apple Watch with Milanese Loop, but reason did prevail and I preordered a Sport model with a blue band, mainly for budget reasons. I actually left work earlier on Friday, April 24th, 2015 because I was one of the happy few who received their preordered Watch on Release Day.
The Leather Loop was released alongside the first gen Watch, but I wasn't interested in it: I wasn't a fan of the available colors, I found it bulky and it wasn't just good looking to my eyes. By the end of 2015 I bought the Milanese Loop and wore it on my Sport Watch, and when the Series 3 came out I finally jumped on the Stainless Steel train. And boy that Milanese Loop really shines with a Stainless Steel Watch.

Now, here I am, in 2019. Apple released new Watch models (Series 2 with GPS and dual-core processor, Series 3 with LTE and Series 4 with ECG, fall detection, new design and 64-bit processor), refreshed their bands twice a year, for fall and spring (again, fashion). I am used to wearing a Stainless Steel Watch, with nylon and sport bands. The Milanese Loop is reserved for fancy occasions. I was getting some interest in the Leather Loop, mainly due to the new colors, but I had yet to see one in person (the closest Apple Store is at a 2 hours drive, so I don't frequently go there).
Last weekend I went to an Apple Store, and asked a salesman for a try-on. The overall experience is nice: the staff is friendly and they are willing to help. At first I tried a Leather Loop on their demo Watch, but the band was too long (it was the Large one). Since I have relatively small wrists, it looked kinda bad. The person brought me a Medium one, still in its box, and opened it for me to try it with my own Watch: it was a perfect match.
I bought it.
The band reminds me of the Milanese Loop: with its magnetic closing, they share the same overall experience: wrap it around your wrist and because it is magnetic, you can adjust it very precisely. The feeling is not the same though, the Milanese Loop has a metallic, cold feel on your wrist, when the Leather Loop is lighter and warmer. And it looks just fantastic with a Stainless Steel Watch!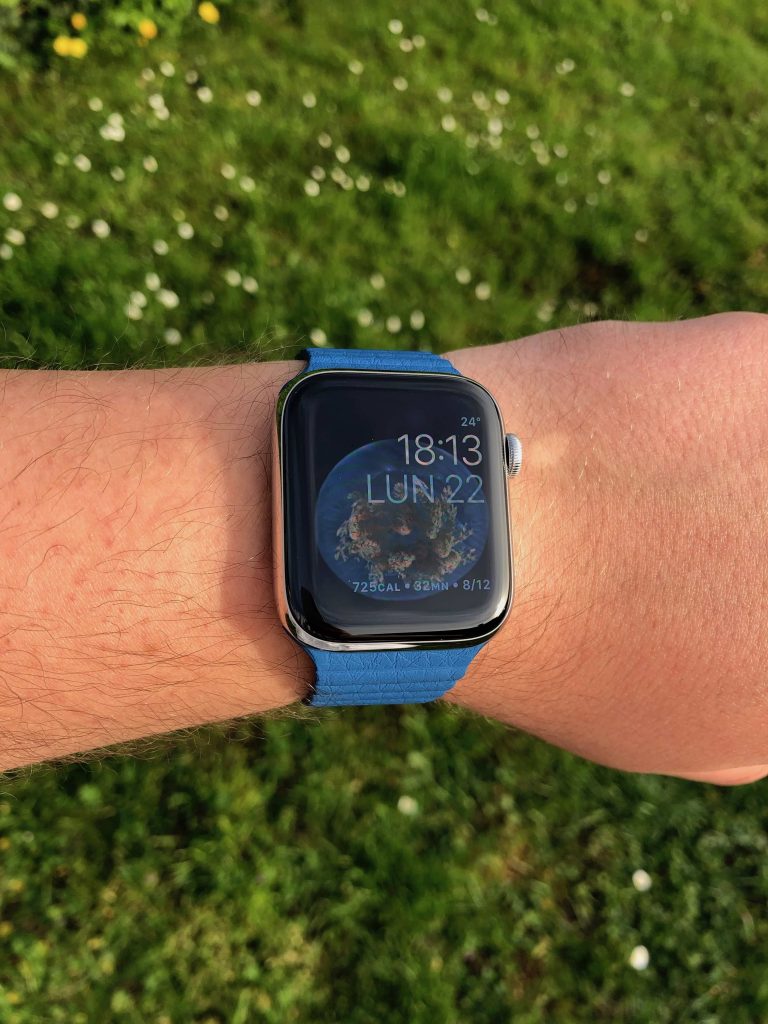 Conclusion: I now have another bracelet that can be wore for fancy occasions. But if someone at Apple reads this, please: A slightly larger Modern Buckle band for the 42/44MM Watch would be to die for.